CRYSTAL STOKES
 REDEFINING FREEDOM
QUIZ: Discover Your #1

 

Body Sabotaging Behavior

 You Must Avoid To Reach Your Better Body Goals!
ABOUT CRYSTAL
Psychology M.A. | Medical Exercise + Nutrition Specialist | DNAFit Certified
Crystal synthesizes Eastern and Western elements from psychology, functional fitness, holistic nutrition, Eastern health and philosophy, wildlife conservation, and mindfulness to catalyze breakthroughs in redefining freedom.
These methods stem from her Master's in Counseling Psychology, Bachelor's in Wildlife Biology and Conservation, and 15+ years experience as an ACE Certified Medical Exercise and Fitness Nutrition Specialist.
Crystal unleashes freedom in clients around the world via her online programs, talks, workshops, retreats, and one-on-one sessions.
SACRIFICE IN THE NAME OF "SUCCESS"
Based on feedback of 100s of bold, brazen, amazing women
We  sacrifice our bodies, health, relationships, self-care, mental fortitude, and peace of mind in the name of success. So often we achieve financial freedom yet lack the health, relationships, or mental bandwidth to enjoy it. Instead, we feel anxious, burned out, scattered or depressed. Our relationships are neglected and deep down we yearn for more connection and love. And despite our best efforts to stay healthy, our bodies are often a source of annoyance, pain or shame.
This is NOT the picture of freedom that we had in mind!
Strong bonds, friendships, community, tribe

85%

Purpose-filled work & balanced personal life

65%

Presence & time with people I care about

45%

Rock solid health and a body I love

40%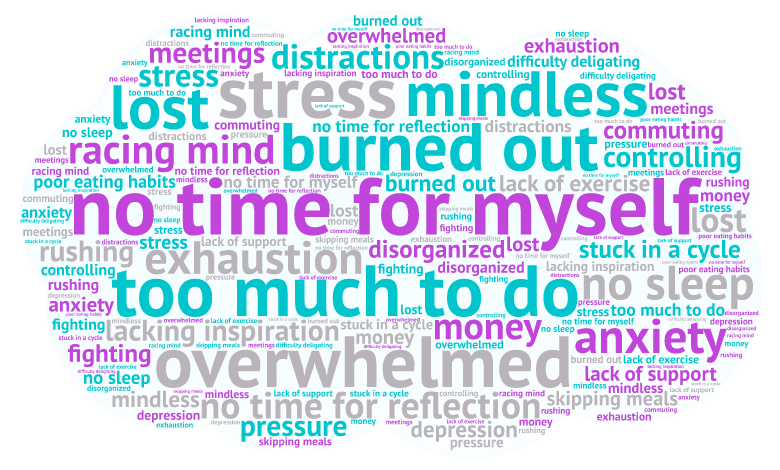 Listen How Erica Has Redefined Her Freedom
It's Time to REDEFINE YOUR FREEDOM
Freedom
Is living in a body that you love, that is healthy, beautiful, strong, and comfortable.
Freedom
Is having the energy and capacity to build nourishing connections and to truly be present to those you love.
Freedom
Is giving yourself permission to care for yourself as you'd care for your very best friend or child; to allow for naps, to cry or yell when needed, to know when to take a break or have a meal.
Freedom
Is a mind that is calm, focused, and well rested.
Freedom
Is having the ability to fully enjoy the success and financial freedom that you've worked so hard for.
Freedom
True freedom is multifaceted and integrative. It takes more than hard work and hustle. Freedom takes heart and soul, courage and presence. It requires commitment, clear boundaries, and a fearlessness in defining and sticking to your path.
REDEFINING FREEDOM PROGRAMS
Get Started Here
Your #1 Body-Sabotager
QUIZ
Uncover 5 Body-Sabotaging Behaviors You Must Avoid To Reach Your Better Body Goals.
In Under 5 Minutes Discover:
Your #1 Body-Sabotaging Behavior

WHY and HOW each behavior is sabotaging your weight loss efforts.

What to do FIRST to deal with each behavior!

Hint: The secret to lasting weight loss is NOT dieting and restricting calories…
Have Fun!
Breaking The Weight-Loss-Gain Cycle 
TRAINING VIDEO
When we have trouble with our weight, feel frustrated and confused about nutrition and exercise, or lack confidence in how we look, we try to fix these issues with broken methods; trying a new diet, exercising more, working harder, and trying to feel in control.
In this webclass, Crystal explains why diets and exercises are keeping us stuck and frustrated and how to break out of this vicious cycle!
Having suffered from most of these challenges herself, Crystal speaks from her own experience as well as shares advice based on her Masters in Psychology and 15+ years experience as a certified medical exercise and fitness nutrition specialist. 
Enjoy!
RF TALKS & WORKSHOPS

Crystal has been hosting interactive, action-oriented, and fun mini-workshops, luncheons, and talks all over California and Europe.

She has spoken at universities (e.g. UC Santa Barbara, SBCC,…), at sororities, at professional associations (e.g. CPA and law societies), for venture capital groups (e.g. Speedinvest,…), at start-up hubs (e.g. ImpactHub, Sektor 5,…), at fitness centers (e.g. Gravitas, Equinox,…), in addition to numerous other companies.
Her presentations are always interactive, engaging and fun to ensure everyone learns valuable lessons that they can be applied immediately!
Popular Redefining Freedom talk and workshop topics are listed on our Speaking Page.
 
If you are interested in inviting Crystal as a speaker, we'd love to hear from you!
Please fill out our Event Information Request Form or drop us an email in the message box below. 
Questions About Talks & Workshops?
It is my mission to equip Ambitious Women (and Men) globally with the ability to create a transformative and empowering relationship with their body, mind, food, and fitness and to enable them to TRULY LOVE THEIR BODIES and have an amazing impact on the world.
Disclaimer: The services of Crystal Stokes are not considered psychotherapy but psychology coaching. Crystal holds a Masters in Counseling Psychology and is a registered MFTI.